Microsoft Outlook Setup
Microsoft Outlook Setup
How to setup your LabradorData email account in Microsoft Outlook 2016 (and earlier versions).
For Outlook 365 you must follow instructions found on the Outlook 365 Setup page.
Note: The screen images on this page were made with Outlook 2007. Newer versions of Outlook (2010, 2013, 2016) will have a different appearance but the process is the same.
Go to Account Settings
In Outlook, go to Account Settings. Here you will see a list of installed email accounts and be able to add, remove or edit each account. There are no accounts setup in this installation of Outlook, we'll add one by clicking "New...".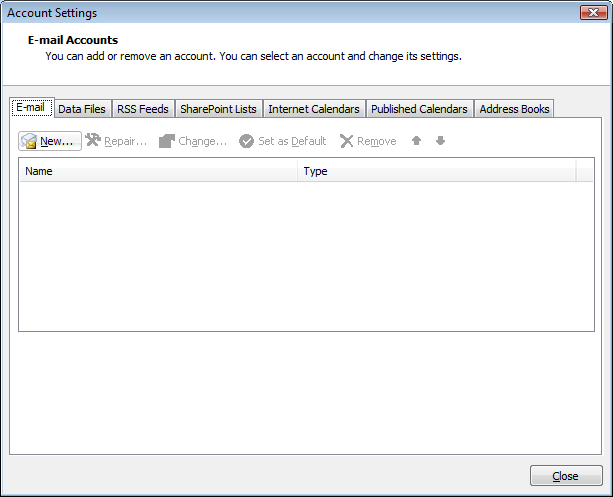 Enter Your Account Information
Enter your name, your email address and your password (twice), then click "Next".
Do not select "Manually configure server settings" at bottom.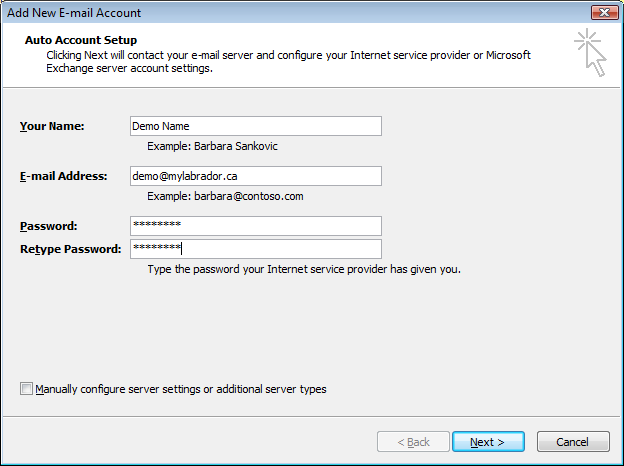 Answer "Yes" to the Security Alert
A security message box appears. Click "Yes" to continue (this security alert is harmless and poses no danger).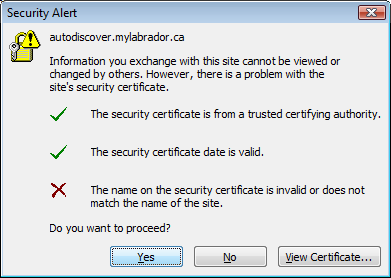 Setup Complete
Outlook will contact the LabradorData mailserver, retrieve the appropriate settings and finish the setup of your email account. Click "Finish" and your email account is ready for use.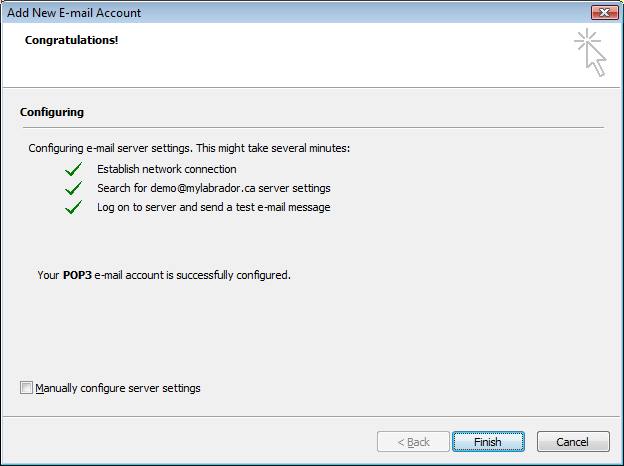 Important Note: if you plan to use another device (e.g. an iPhone) in addition to Outlook to access your mail, please see the Leave Messages on Server page.