Mozilla Thunderbird Setup
Mozilla Thunderbird Setup
How to setup your LabradorData email account in Mozilla Thunderbird.
First Time Use
If you have just installed Thunderbird and are using it for the first time, a screen will open like the one shown below.
Click the button "Skip this and use my existing email" at bottom.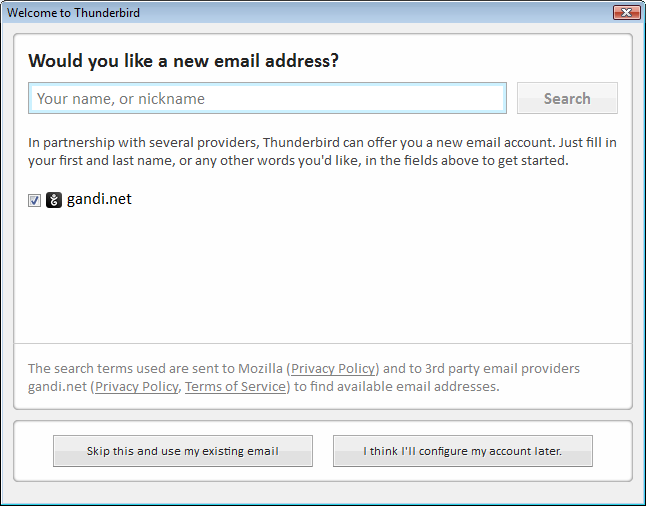 This takes you to the Mail Account Setup screen.
Current Thunderbird Users
If you are a current Thunderbird user, you can add another email account by going to Account Settings, clicking Account Actions (bottom left) and selecting Add Mail Account.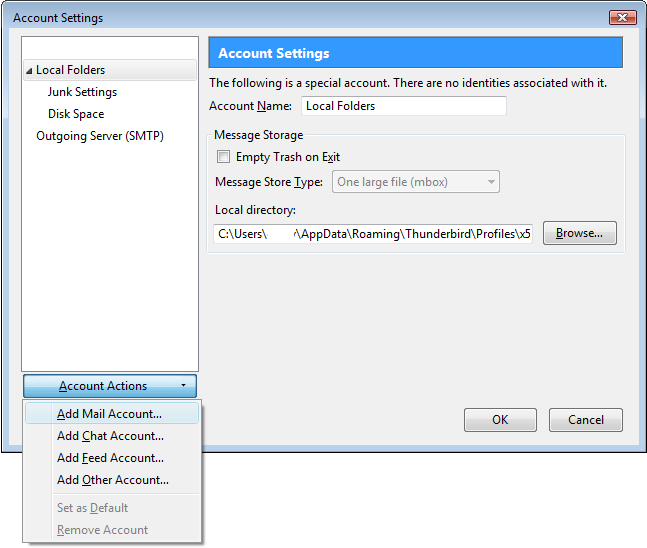 This takes you to the Mail Account Setup screen.
Mail Account Setup
Enter your name, email address and password, then click the Continue button.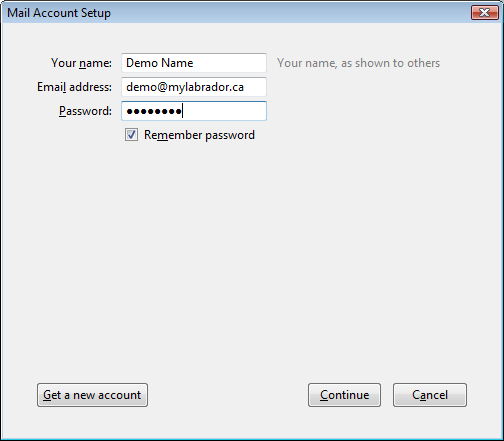 Setup Complete
Thunderbird will contact the LabradorData mailserver, retrieve the appropriate settings and finish the setup of your email account. Click "Done" and your email account is ready for use.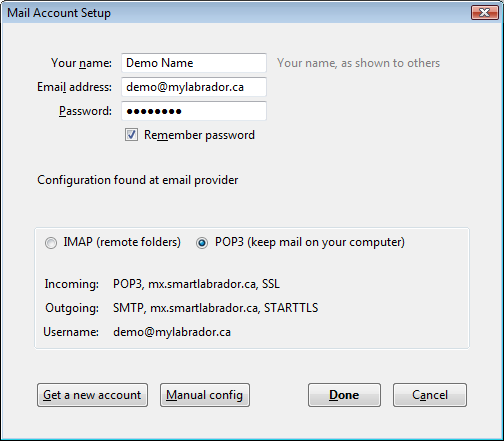 Note: ensure that "POP3" is selected and not "IMAP".
Important Note: if you plan to use another device (e.g. an iPhone) in addition to Thunderbird to access your mail, please see the Leave Messages on Server page.